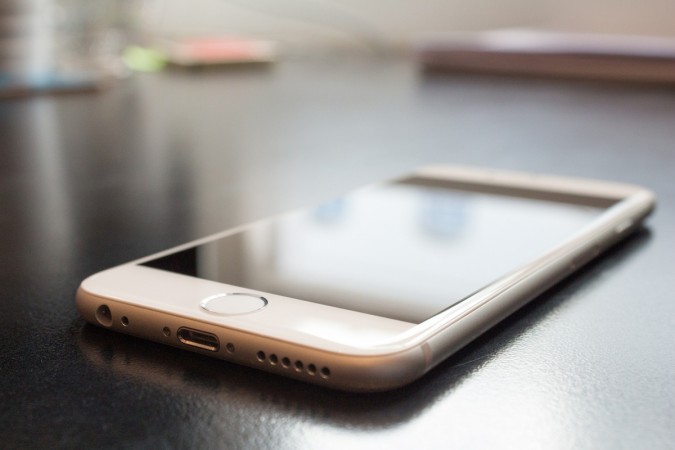 The firmware for Apple's upcoming HomePod smart speaker came out last week and eagle-eyed developers have found details about the next iPhone buried within the HomePod's code. While going through the code, iOS experts Steve Troughton-Smith and Guilherme Rambo were able to find out references and hints to the upcoming smartphone, iPhone 8. Details are unclear at this point, but Smith points to things like ARFaceAnchor with the front-facing depth camera.
iPhone 8 Features: Developers are unearthing more about the iPhone 8 from HomePods's firmware, reports 9to5Mac.
In addition to face recognition feature, the firmware includes an image of the iPhone 8, confirming that the device will be bezel-less in nature.
The iPhone 8 is expected to also feature 3D imaging capabilities, which might help the company entice gamers. Prior to that supposed leak, images of the purported front panel of the iPhone 8 made an appearance, fuelling the belief that the device will sport a curved edge-to-edge screen. Essentially what this means is that the iPhone 8 will feature infrared face-scanning technology, which may tie in with the omission of the face button - provided face scanning will be a new means of unlocking the device. That was most likely not out of the ordinary at launch, however, Apple could even now report outsider support before HomePod's roll out not long from now.
The developer says he's also found mention of tap-to-wake functionality, which would allow users to touch anywhere on the iPhone 8's screen in order to fire it up.
While there's no news yet if Pearl will replace the fingerprint Touch ID unlock feature, or simply supplement it, facial-recognition unlock access seems totally futuristic. But seeing as this particular icon seems to hold well with the basic look of the iPhone 8, it can not be discounted as being just a generic set-piece just yet.
You know how Apple is big on secrecy and how the company has employed a team of highly skilled former intelligence officers to combat internal leaks?
Apple did not immediately respond to a request for comment.