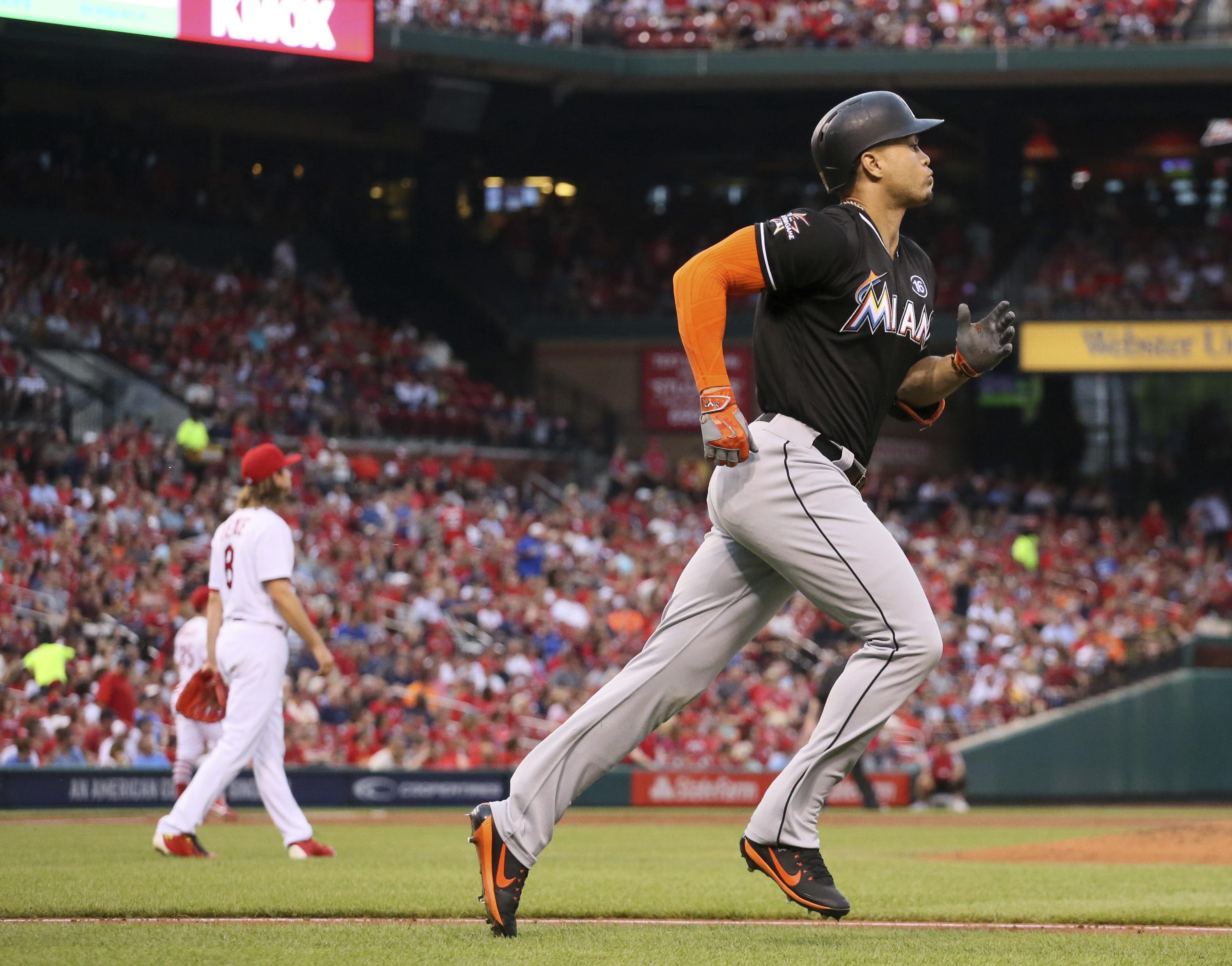 In the end, Aaron Judge was the champion, but he had to beat Minnesota Twins third baseman Miguel Sano.
Stanton hit a record 61 home runs in last year's Home Run Derby in San Diego and brought back memories of that show with tape measure shots in this one. This is the first time I've seen Aaron Judge hit in (batting practice).
Bryce Harper bypassed on his chance to participate in this year's Home Run Derby but the Nationals star didn't plan to miss a swing of the event. Stanton's average home run distance on the night was 446 feet and the 10 longest of that Derby all came off his bat. Sanchez surprised everyone by beating hometown guy Giancarlo Stanton.
The first round will see Stanton face New York Yankees catcher Gary Sanchez. Judge, however, almost hit that number before getting his 30-second bonus for one of his many 440+ foot homers.
Each player has four minutes in a round, and they are awarded an extra 30 seconds if they can hit two home runs of more than 440 feet in a round. This could set him up for a potential final round matchup with the No. 2 seed Aaron Judge, who now leads the league with 29 home runs. Judge leads the pack with 28 homers as of the deadline, while Bellinger and Moustakas are tied at 24. Then Judge arrived and cleared the fence 23 times to tamp down the enthusiasm at Marlins Park. That was the longest long ball of the evening, and one of four Judge hit that traveled at least 500 feet.
It was an incredible showing for Judge, and a remarkable show by Sano as well.
This year's events are being held at Marlins Park, home of the Miami Marlins. This slugger hits long home runs and could upset Stanton if he's on his game. But Stanton managed just one in his extra 30 seconds and Sanchez had prevailed.
Other match-ups include my personal dark horse favorite Miguel Sano against Mike Moustakas, and Dodgers rookie slugger Cody Bellinger against Charlie Blackmon. But Moustakas essentially ran out of time and when the clock hit all zeros he lost to Sano 11-10, ending his night without making it out of the first round.