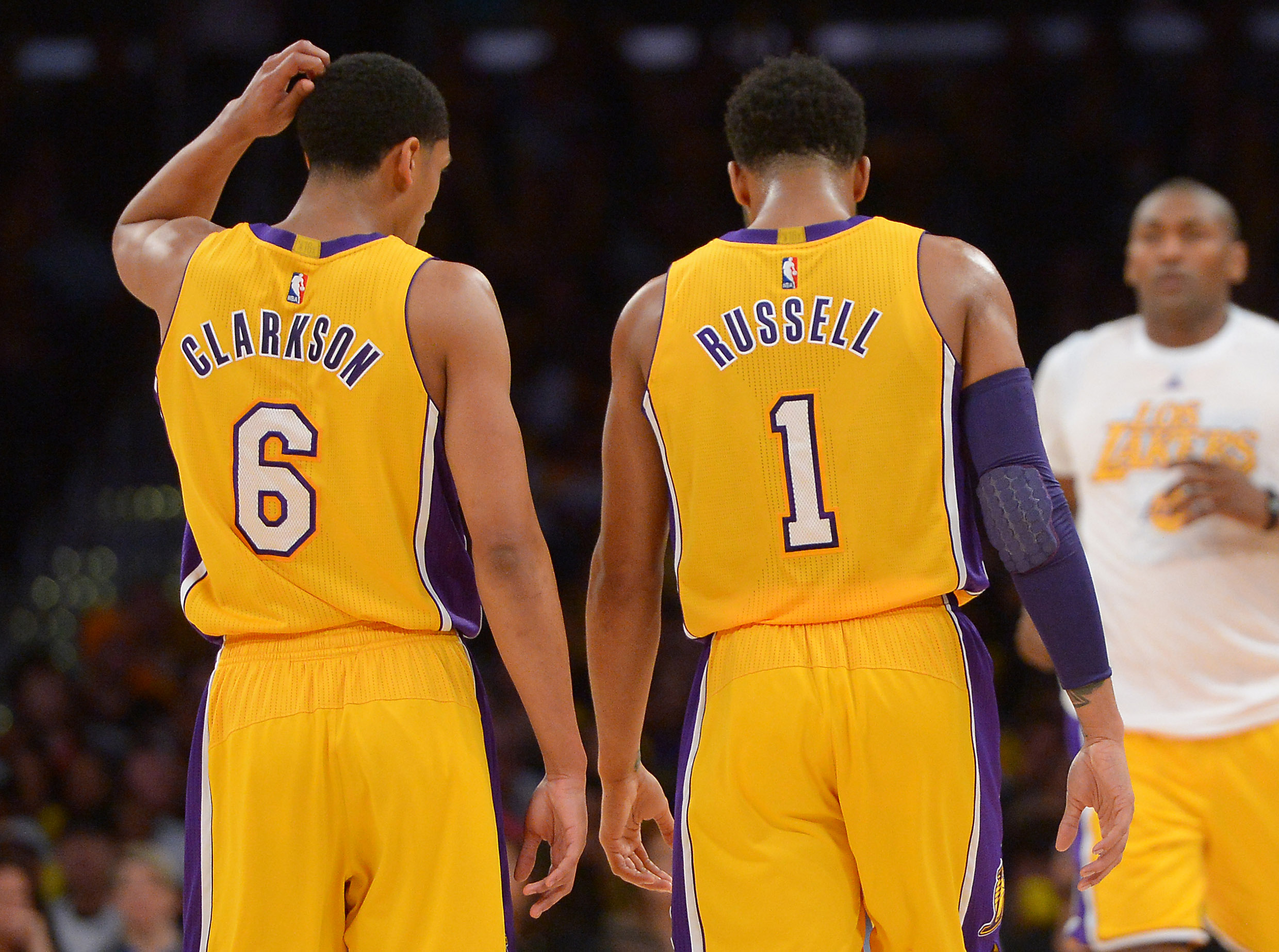 The idea here is that pick would be traded for Paul George.
The NBA announced its all-NBA teams on Thursday afternoon, the annual listing of the league's top players by position. Instead, that title belongs to their teams, the Indiana Pacers, and Utah Jazz.
Something kind of insane is happening in the National Basketball Association world today, and for once it has nothing to do with LeBron James, Kawhi Leonard or Steph Curry.
The $70 million gap between the five-year deal the Pacers could have offered George and the four-year deal he can sign with other teams was the real leverage point the Pacers held in persuading George to stay. There has been no indication about whether George will make the All-NBA team, but many think he will end up missing. If you're an NBA All-Star that wasn't voted onto one of the three All-NBA teams by a panel of 100 media members, then you're just straight out of luck. Under Magic Johnson, their free agency aim seems exclusively directed at Paul George in 2018. But because George didn't make an All-NBA team, that extension can only be for four years and can't be almost as lucrative as it would have been if he had got one of those Third Team spots. Hayward can opt out of his four-year, $63 million contract this summer and not making All-NBA team means the Utah Jazz cannot offer him a super-max deal.
The Pacers still can offer a five-year, $179 million deal.
Some say George almost telegraphed his intentions on Thursday by replying to a Bleacher Report article about Pierce's thoughts on Twitter.
That said, it wouldn't be shocking to see Hayward opt-in for the final year of his deal depending, but that decision is still a little ways away. There's also the impact on Hayward and his likelihood of joining Boston in free agency and them not pursuing Butler as a result. Harden, who has non-option seasons left on his contract, can now add on four years like Wall (roughly $165 million).
According to Nat Newell of the Indy Star, with the DPE, George could sign an extension with the Pacers worth approximately $212 million over six years.
Looking ahead, Kawhi Leonard of the San Antonio Spurs will qualify for the extension in July 2018 with his second straight All-NBA First Team honor.