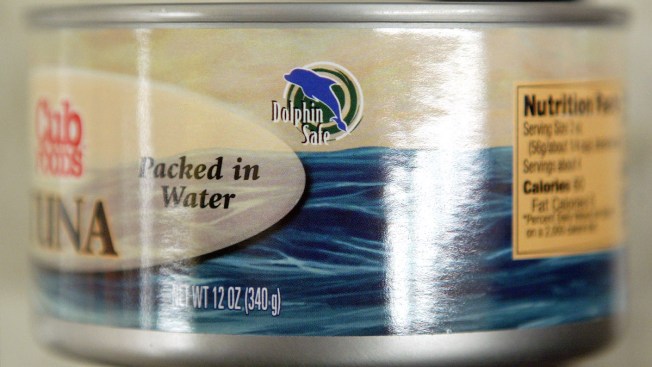 Mexico's economy ministry said that it would take immediate action against USA imports, including a request for $472.3 million in sanctions on imports of high-fructose corn syrup.
The complaint goes back to 2008 and questions the U.S. rules on "dolphin friendly" labeling.
The organization is also expected to re-examine the program this summer in order to determine if the US needs to change the labeling program or face trade sanctions.
Mexico has long complained that US fructose imports are too cheap.
But Mexico argues that the USA applies stricter standards to its exporters to acquire the "dolphin safe" certification than to those from other countries.
With the World Trade Organisation ruling in Mexico's favour, allowing it to impose trade sanctions worth $163 million a year against the U.S., the Trump administration lost its first trade battle with the neighbouring nation.
However, the United States changed its rules again in 2016 by expanding the tougher rules to all countries.
At the time, Mexico said it cut dolphin deaths to minimal levels but the US continued to treat its fishing industry unfairly.
The government expanded its regulations to all countries a year ago, and the trade group will determine this summer if it's stopped singling out Mexico.
The President then went on Twitter Tuesday to accuse Canada of milking the US dairy industry as well.
According to the WTO, the amount equals how much Mexico lost by the United States penalizing Mexican tuna for not being "dolphin safe". Mexico can now slap a $163.23 million fine on the U.S. every year until the situation is resolved.
While the US wages a trade war with Canada, Mexico just claimed a big one that got away.
The loss comes as President Trump tries to renegotiate the NAFTA trade deal between the U.S., Mexico and Canada, which he's previously panned as a job-killing agreement stateside.
Trump's administration took its first steps to crack down on trade with Canada on Monday night when the Commerce Department announced a 20 per cent tariff against Canadian softwood lumber.